LIVE FEED


Parents, You don't want to miss our Fall Festival!! It will be at Walker Park on Friday, October 29 from 5:30 - 7:30. There is a costume parade at 5:30 pm. The event is free, but please let us know you are coming. Send the information with your child to the teacher. If you can help with donations of candy, you can drop it off at school by Tuesday, October 26. If social distancing is n ot possible, masks are required for everyone over 2 years old. Families will distance while eating. view image
Washington Elementary School
1 day ago

Hello Washington Families- Please check your child's backpack for the following information: a confirmation for your child's Parent Teacher Conference a copy of your child's report card a copy of your child's fall MAPS Report We hope to discuss this information with you at the conference this week.
Washington Elementary
2 days ago

Here is a schedule for our fall party times on Friday, October 29. K: 12:00-1:00 2: 12:00-1:00 3: 1:00-2:00 4: 1:00-2:00 1st: 1:45-2:45
Washington Elementary School
3 days ago

Washington Families- If you have not completed our survey, please take a few minutes to give us feedback. Thank you! https://bit.ly/3omRT3p
Washington Elementary
7 days ago

Read More Posts

»
Events
NEWS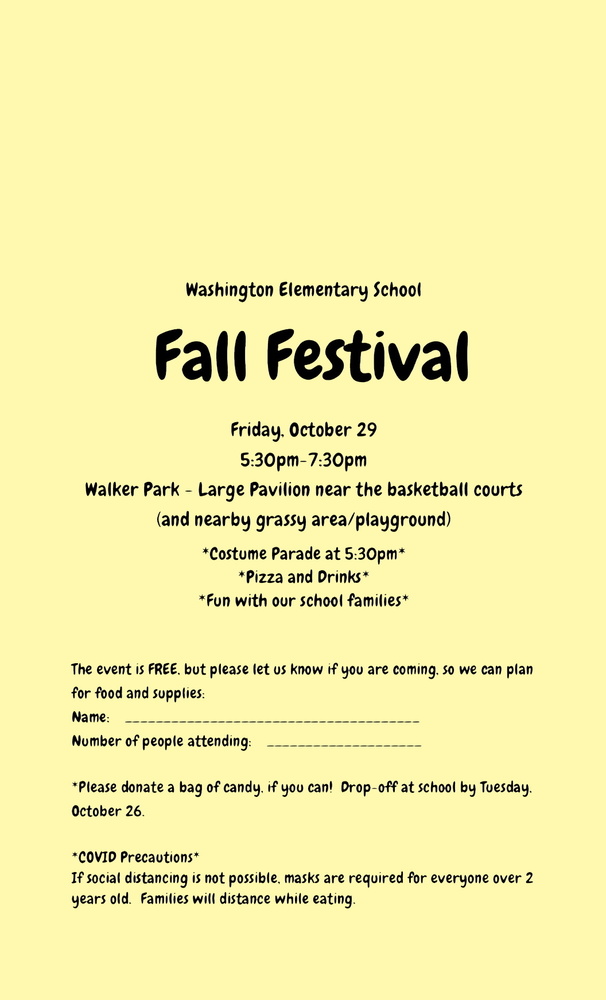 October 19, 2021
Parents, You don't want to miss our Fall Festival!! It will be at Walker Park on Friday, October 29 from 5:30 - 7:30. ...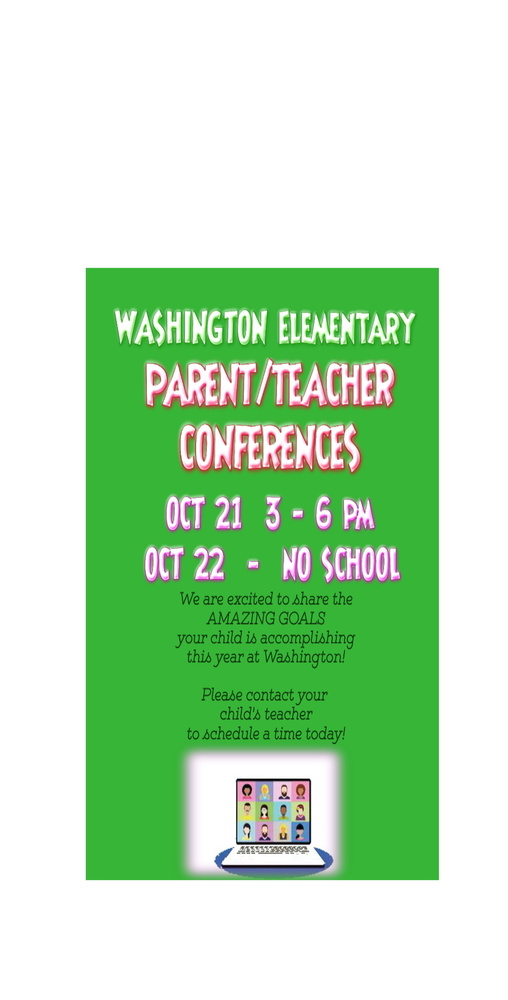 October 11, 2021
NO SCHOOL on Friday, October 22 due to Parent/Teacher Conferences.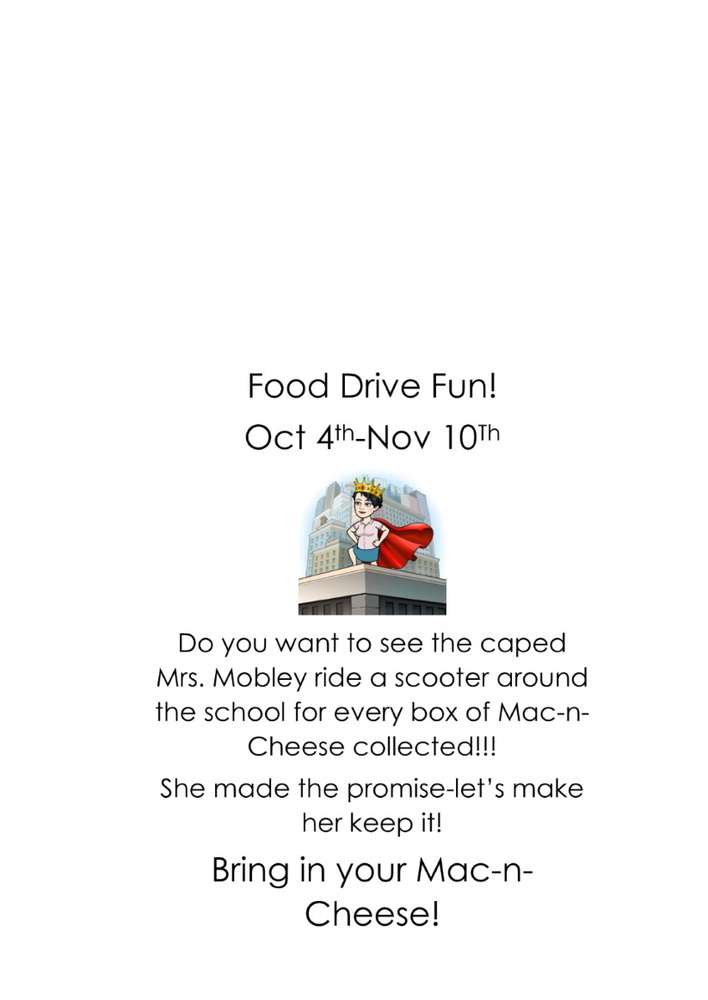 October 06, 2021
Bring in your boxes of Mac and Cheese! The food drive is Oct. 4 - Nov. 10. Make Mrs. Mobley ride a scooter around the...
See More Stories

»