Congratulations to the FHS TV/Film Program on their recent results at the State Conference (Arkansas Scholastic Press Association)! Braxton Belline - Broadcast Video Editor Of The Year (State Champion) Caitlyn Shaw - Broadcast Journalist Of The Year (State Champion) Abby Brandon - 1st runner up On-Air Talent Of The Year The FHS TV program won the overall State Championship called All Arkansas meaning we beat out every other 5A-7A school in the state.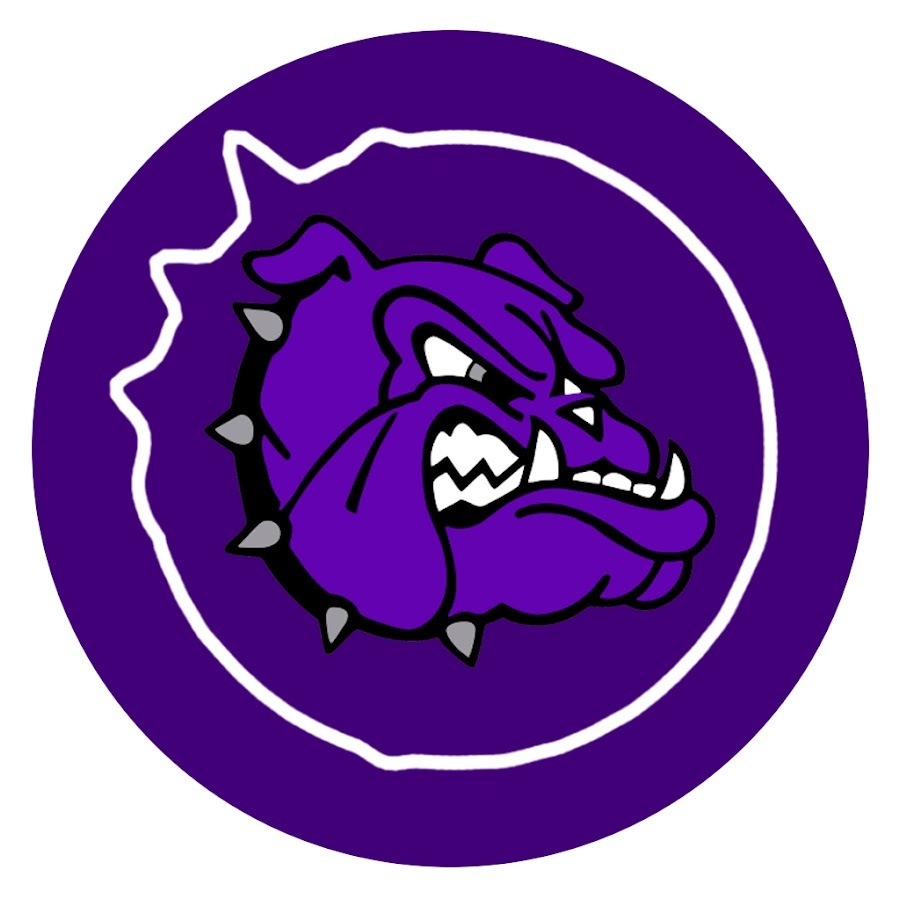 ATTENTION @FayettevilleHS Rising Seniors!!! Starting Monday, April 25 at 8:00 am, the parking permit portal at
https://fhspark.fayar.net/
will be open to request a parking permit. Students must log in using their school email account and should enter vehicle information for ALL vehicles that may be driven on school grounds. Payment online is not required, but we hope that you will take advantage of this opportunity.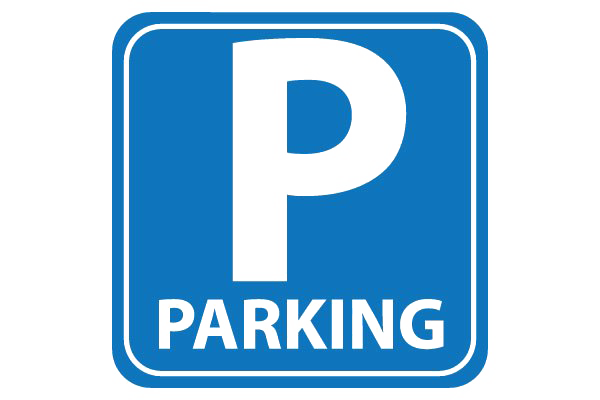 Important Dates @FayettevilleHS 4.19.2022 - ACT Aspire Testing 4.20.2022 - ACT Aspire Testing 4.25.2022 - Rising Senior Parking Permits Available Check out
https://fhs.fayar.net/
for more information.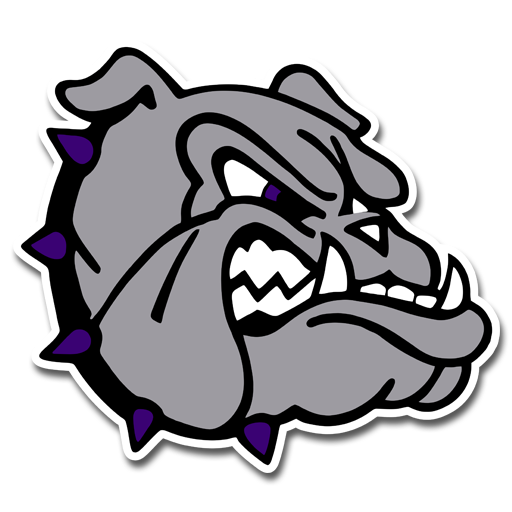 Abel Lehman was named the youth of the year for the Donald W. Reynolds Boys and Girls Club of Fayetteville. Abel is headed to Little Rock to represent the Fayetteville club & compete for Arkansas Youth of the Year!

Earth Week is April 18-22 @FayettevilleHS. Look for an email outlining the various events that will be taking place at FHS. #PurpleReign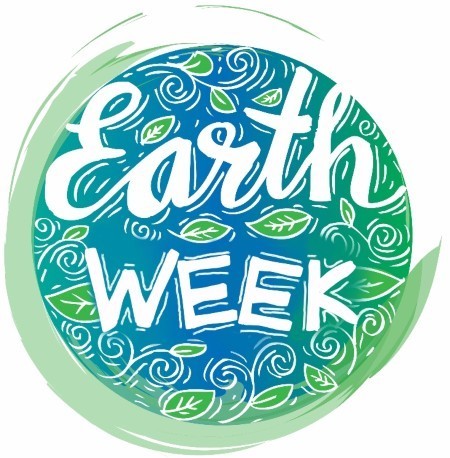 FHS FFA will be hosting a Pop-Up Plant Sale on April 13 from 3-6pm in the FHS Greenhouse! We have several plants ready to go. The full Plant Sale will be April 20 from 3-6pm in the FHS Greenhouse with our entire inventory available (while supplies last). Cash or check accepted.

FPS SUMMER SCHOOL UPDATE! Fayetteville Public Schools Summer School will now be located at Ramay Junior High School instead of Fayetteville High School. Please see the revised flyer at
https://5il.co/18nez
. #PurpleReign @FayettevilleHS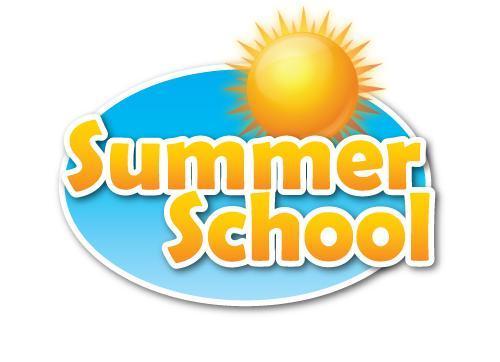 @FayettevilleHS had 2 students place at the regional science fair this past week and 1 qualified for the International Science and Engineering Fair (ISEF) in May in Atlanta. Taksh Patel: 1st place in his division: Physics and Astronomy, 2nd place overall for regional science fair, qualified for ISEF. Cypress Keen: 1st place in his division: Engineering - Materials & Bioengineering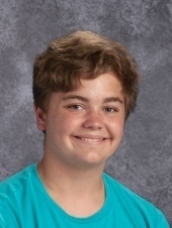 Congratulations to the FHS Choir Dogs!!! For the first time in school history, ALL of the Fayetteville choirs achieved Superior and Excellent ratings at the State level!!!! This makes four sweepstake trophies for FHS Choirs this year! #PurpleReign @FayettevilleHS

Important Dates @FayettevilleHS 4.13.2022 - FPS CTE Signing Day 4.15.2022 - NO SCHOOL (Holiday Break) 4.19.2022 - ACT Aspire Testing 4.20.2022 - ACT Aspire Testing Check out
https://fhs.fayar.net/
for more information.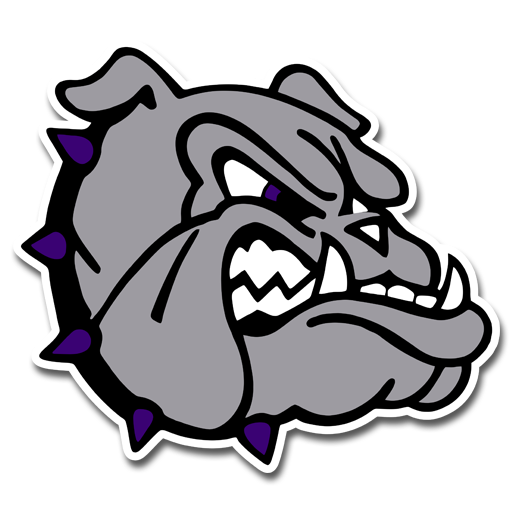 2022 Fayetteville Public Schools Summer School information is now available. Check out the FHS website at
https://fhs.fayar.net
for more information. @FayettevilleHS #PurpleReign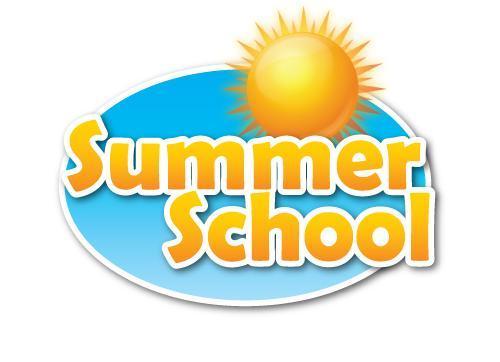 Upcoming Events for Seniors @FayettevilleHS 5.2-5.4 - Senior Checkout during lunch 5.5 - Mandatory Senior Meeting 5.6 - Last Day of School for Seniors 5.17 - Senior Scholarship & Honors Night 5.19 - Graduation Ceremony Check out
https://fhs.fayar.net
for more information.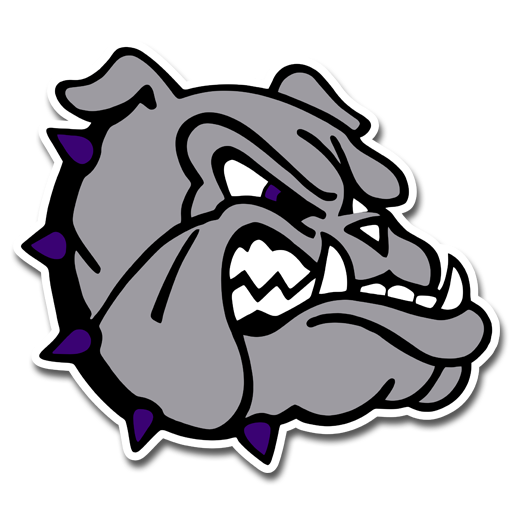 Auditions for the 2022 Fayetteville HS Color Guard will be held the week of April 11th. Check out the flyer below, visit fayettevilleguard.org or contact Mr. Antonetti at
trey.antonetti@g.fayar.net
for more information!

Fayetteville High School has earned the College Board AP® Computer Science Female Diversity Award for expanding young women's access to AP Computer Science Principles for the 2020-21 school year. There are 1,020 schools being recognized for their work toward equal gender representation during the 2020-21 school year. Your school is one of only 760 to be recognized for achieving this important result in AP Computer Science Principles.

Upcoming Events @FayettevilleHS 3/21 - 3/25: Spring Break (No School) 3/28: Classes resume 3/28: Prom Tickets go on sale during Advisory Check out fhs.fayar.net for more information.

MARCH IS WOMEN'S HISTORY MONTH! We celebrate the contributions and achievements of some of the AMAZING women who have served Fayetteville Public Schools! Louise Bell, principal of FHS when the school was voluntarily integrated in 1954. Feriba McNair, former teacher, coach, and longtime school board member. She also started the FHS Girls Golf program. Dr. Mitzi Kuroda, FHS alumna and Professor of Genetics at Harvard Medical School.

The 2022 Senior Information Brochure is now available and can be viewed on the school website. Additionally, an email has been sent to all families of graduating seniors with a direct link to the brochure. Please contact Fayetteville High School with any questions.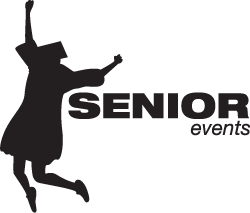 FHS-HOSA Future Health Professional students competed at the State Leadership Conference in Hot Springs, AR March 7th – 8th. Twenty-five students competed in a variety of competitions including Medical Math, Medical Terminology, Sports Medicine, Pathophysiology, Physical Therapy, Nurse Assisting, Behavioral Health, Forensic Science, Veterinary Science and Creative Problem Solving. Trusha Liyanage represented Fayetteville High School as the AR State historian for the 21-22 school year. Creative Problem Solving team, Anna Gunter, Tyler Labadie, Ashley Kramer, and Kaitlyn Curzon placed 1st . Madeline Kane secured a 2nd place finish in Sports Medicine. Laura Abigail Cate placed 2nd in Medical Math. Jillian Bonacci competed in Physical Therapy with a 1st place finish. Emily Gunter placed 2nd in Veterinary Science. FHS seniors Madeline Kane, Parker Appeldorn, Laura Abigail Cate, and Kennedy Foster were also recognized for The Barbara James Service Award that provides members with the opportunity to become contributing members of their communities by performing worthy volunteer community service hours related to health. Each student has contributed a minimum of 150 hours of community service to qualify for this recognition.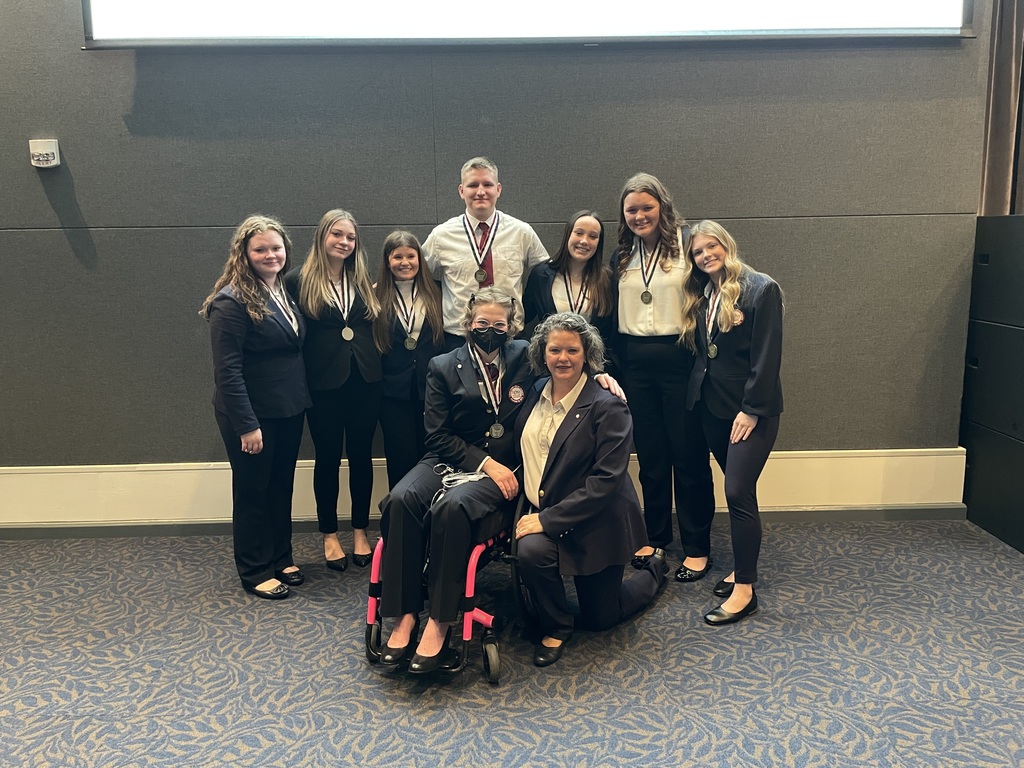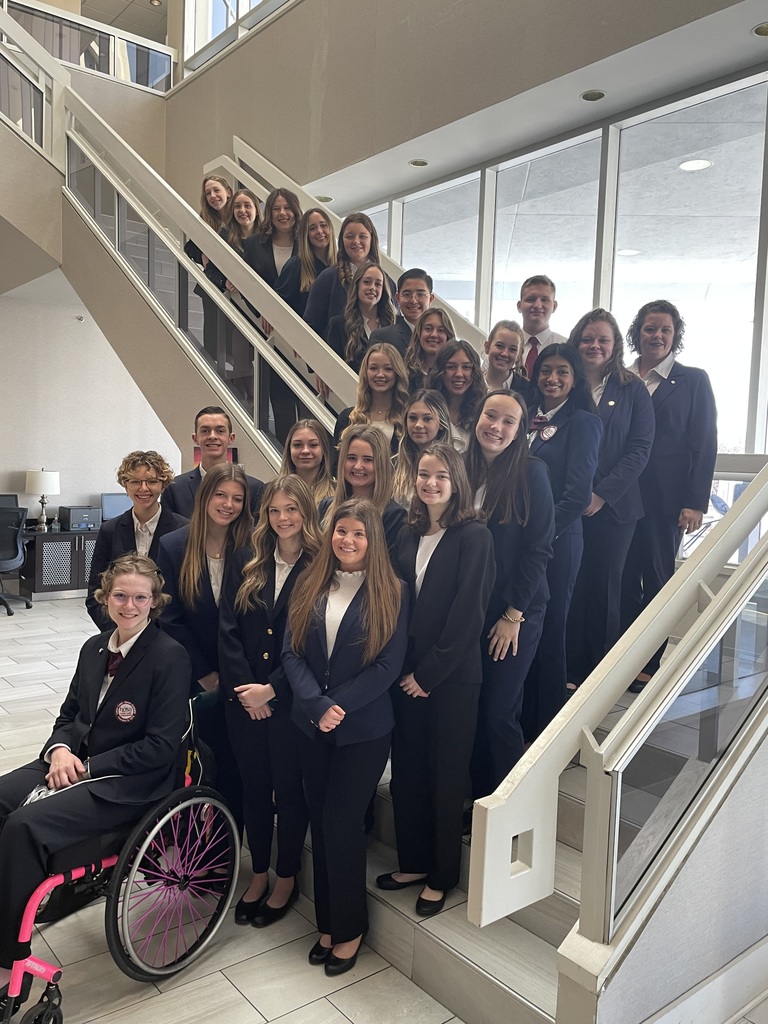 The Woodland Junior High Quiz Bowl team won first place in the AR Governor's Quiz Bowl Association state tournament held Saturday at Lake Hamilton School District. The team is coached by Patricia Dennis-McClung. Sumedh Kalyankar was the high point winner for the tournament. Ramay Junior High Quiz Bowl team won third place in the tournament and is coached by Larry Schirling. Congrats to all!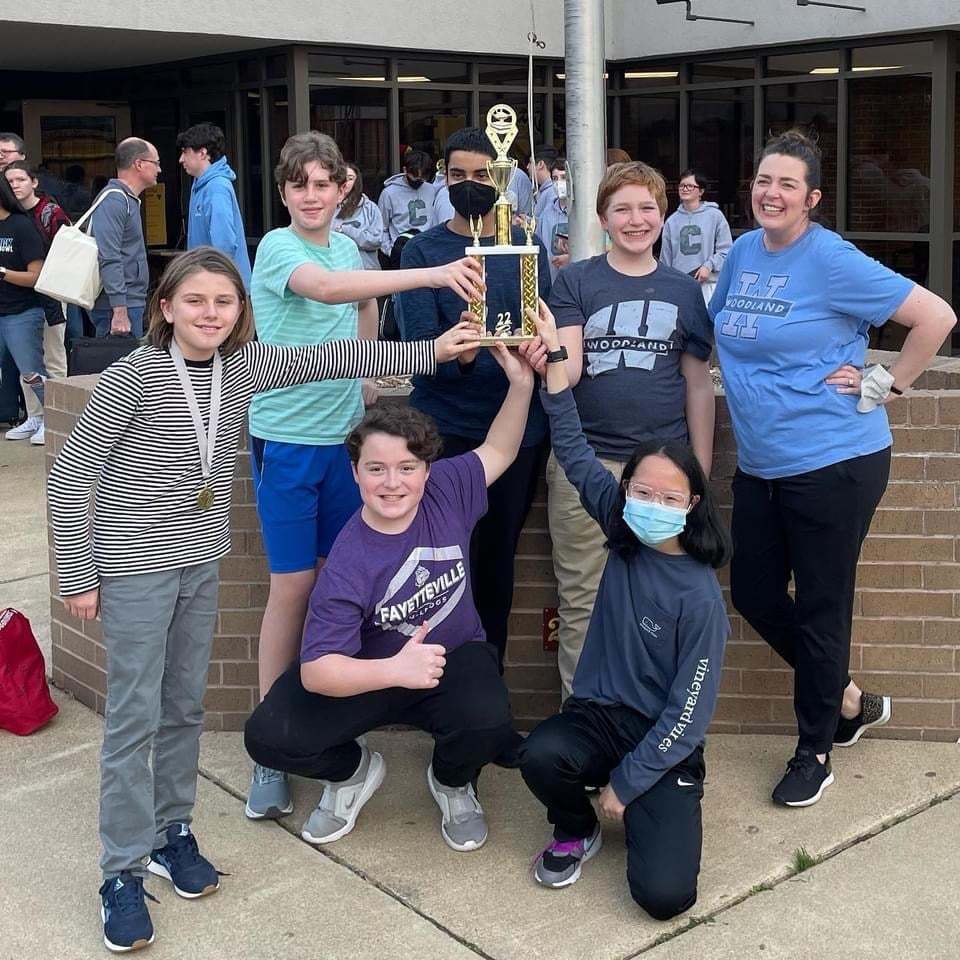 Congratulations to the Fayetteville FFA Beef Quiz Bowl Team for winning Runner-Up at the 2022 State Beef Quiz Bowl Contest! Team members include: Cason Frisby, Kaleb Smith, Madi Edwards, Zane Ward, LilyKay Ralston, Zoe Baucum, Peyton Schumann, and Maddie Manning. #PurpleReign